Details
The most defining and transformational live webinar series of this year!
I have been deeply inspired to offer this transformational series beginning in the year 2 as Kryon has termed it. Kryon consistently reminds us we are ready to go beyond the energies of survival and that compassion will lead to peace. We will begin our journey together on Sunday June 28th, 2015.
In this series, we will focus on the opportunity to go beyond survival into a state of thriving and being of service in the new energy. I believe deeply that we will generate blessings for one another in ways we could not do on our own. The innate, our inner wisdom, is becoming more active than ever before, and we are more receptive to the innate as we make our conscious choices to evolve.
After several months of a normal play of consciousness regarding my food choices, I woke one morning last month to find my preferences in eating suddenly transformed. Since that day I have had no desire for dairy, eggs, meat of any form. I am astonished that this transformation has manifested as such a sudden and deep change. This for me has been an act of compassion that came from the cells of my body, empowered by the innate!
What else is possible as we continue to become more of who we are? I hope you will be inspired to join me in this series of DNA activations, layer by layer we will co create transformation in the new energy dynamics. Each layer will have its own Phoenix Insights and Inspirations energy session, the new codes are ready for activation and embodiment now! In honor of all that we are …
Heart to Heart … Infinite Love,
Peggy Phoenix Dubro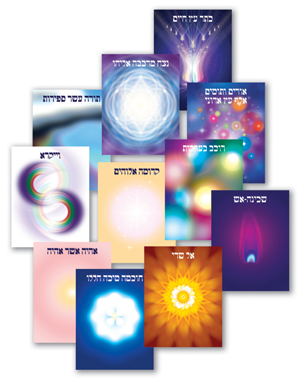 The 12 DNA Layers & Illustrations Poster Set
WEBINAR SERIES - "The Twelve Layers of DNA … Recalibration Phoenix Style!"
Presented by Peggy Phoenix Dubro
Presented in English with Spanish translation
Twelve part course includes 12 video recordings and access to private Facebook support page1
Activational study group/energy sessions:
DNA Layer 1 | Keter Etz Chayim "The Tree of Life" (Recorded)
DNA Layer 2 | Torah E'ser Sphirot "Divine Blueprint of Law" (Recorded)
DNA Layer 3 | Netzack Merkava Eliyahu "Ascension and Activation" (Recorded)
DNA Layer 4 | Urim Ve Tumim "The Light and Power" (Recorded)
DNA Layer 5 | Aleph Etz Adonai "Core Crystal Energy" (Recorded)
DNA Layer 6 | Ehyeh Asher Ehyeh "I Am that I Am" (Recorded)
DNA Layer 7 | Kadumah Elohim "Revealed Divinity" (Recorded)
DNA Layer 8 | Rochev Baaravot "Riders of the Light" (Recorded)
DNA Layer 9 | Shechinah-Esh "The Flame of Expansion" (Recorded)
DNA Layer 10 | Va-yik-ra "The Call to Divinity" (Recorded)
DNA Layer 11 | Chochmah Micha Halelu "Wisdom of the Divine Feminine" (Recorded)
DNA Layer 12 | El Shadai "GOD" (Recorded)
Layer by layer we will study the teachings of Kryon as presented in The Twelve Layers of DNA. We will recalibrate with a Phoenix Inspiration and Insight energy Session infusing each layer of the DNA with the energy of infinite love, evolution and freedom!
Let us join together for all or part of this twelve session journey in the most profound honoring of the DNA …for yourself … and for the seven generations before you … and the seven generations waiting to come.
"There is a shift happening in the 3rd dimension that appears to be filled with change, fear, anxiety, and uncertainty. However, when you look at this shift in a quantum way, it includes healing, a balance of life, and even mastery. Looking through the lens of the Lattice is the quantum tool that will support you as you come to know yourself as the Quantum One throughout all the layers of your DNA. Oh, but we'll leave it to the teacher, Peggy, to tell you about this. [Kryon wink]"
Lee Carroll - Author, The Twelve Layers of DNA (An Esoteric Study of the Mastery Within)
1Private Facebook page – continuing support in the presence of one another, and in the presence of Peggy!
Price bundle for all 12 DNA Layers Study Group/Sessions ($780 value)

- Price: $550
Price for Individual DNA Layers Study Group/Sessions
DNA Layer 1 | Keter Etz Chayim "The Tree of Life" (Recorded):

- Price: $65
DNA Layer 2 | Torah E'ser Sphirot "Divine Blueprint of Law" (Recorded):

- Price: $65
DNA Layer 3 | Netzack Merkava Eliyahu "Ascension and Activation" (Recorded):

- Price: $65
DNA Layer 4 | Urim Ve Tumim "The Light and Power" (Recorded):

- Price: $65
DNA Layer 5 | Aleph Etz Adonai "Core Crystal Energy" (Recorded):

- Price: $65
DNA Layer 6 | Ehyeh Asher Ehyeh "I Am that I Am" (Recorded):

- Price: $65
DNA Layer 7 | Kadumah Elohim "Revealed Divinity" (Recorded):

- Price: $65
DNA Layer 8 | Rochev Baaravot "Riders of the Light" (Recorded):

- Price: $65
DNA Layer 9 | Shechinah-Esh "The Flame of Expansion" (Recorded):

- Price: $65
DNA Layer 10 | Va-yik-ra "The Call to Divinity" (Recorded):

- Price: $65
DNA Layer 11 | Chochmah Micha Halelu "Wisdom of the Divine Feminine" (Recorded):

- Price: $65
DNA Layer 12 | El Shadai "GOD" (Recorded):

- Price: $65
"Peggy's innovative work with the field of all life leads us to the place in ourselves where love, healing, and peace begin. Her techniques are practical, effective, and they work!"
Gregg Braden – Author of The Isaiah Effect, The God Code, The Divine Matrix, Deep Truth, The Turning Point
"Peggy sees humanity differently than most … she looks at you without judgment, and she looks at other teachers and other energy modalities without judgment. For she understands the integrity and the intent of the heart. And so it is that there has been no accident that this profound teacher is here today on the planet."
Lee Carroll – Author of the Kryon material
"Peggy is a genuine and powerful voice for unity. Her love of humanity is unmistakable, unquestionable, and without question part of the age of empowerment in the family of humanity."
Steve Rother - Author & Channel for The Group
"I met Peggy in Banff Canada in 1997, and received one of the most amazing healings of my life. The energy was utterly astonishing,so pure, so potent and so balancing..."
James Tyberonn - Author & Channel for Archangel Metatron